After some pie to get us revitalised we headed off for a quick bushwalk out past the dam to a spot Dave was telling us about. The dam here is a concrete gravity dam thats 33 metres high. Mighty impressive when you get up close, not that we did. You have to walk up from the river because the dam is all locked up and out of bounds. So after a bit of a stroll...

A panoramic of the lower section of the dam.





Looking up from the bottom... The people up there are so small when your down the river.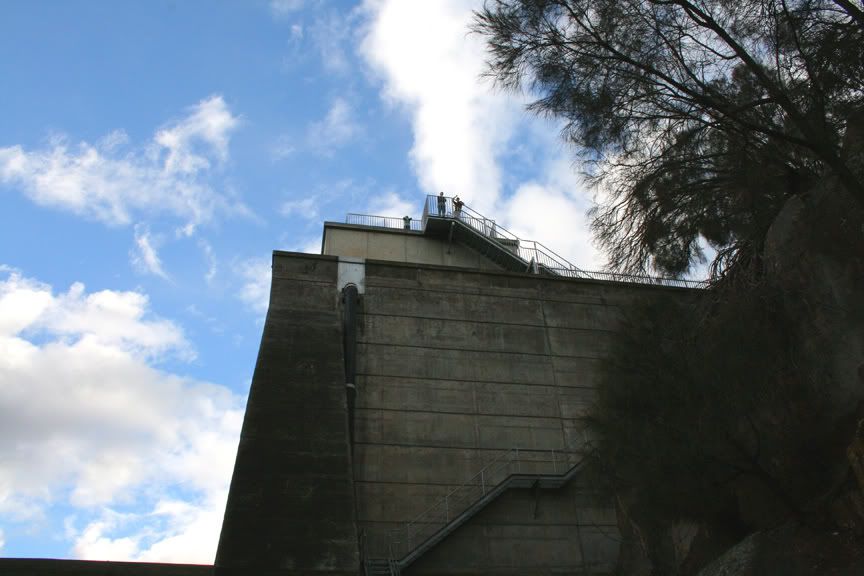 The feeling of being near that much water is crazy. It has a presence about it. It freaked me out anyway.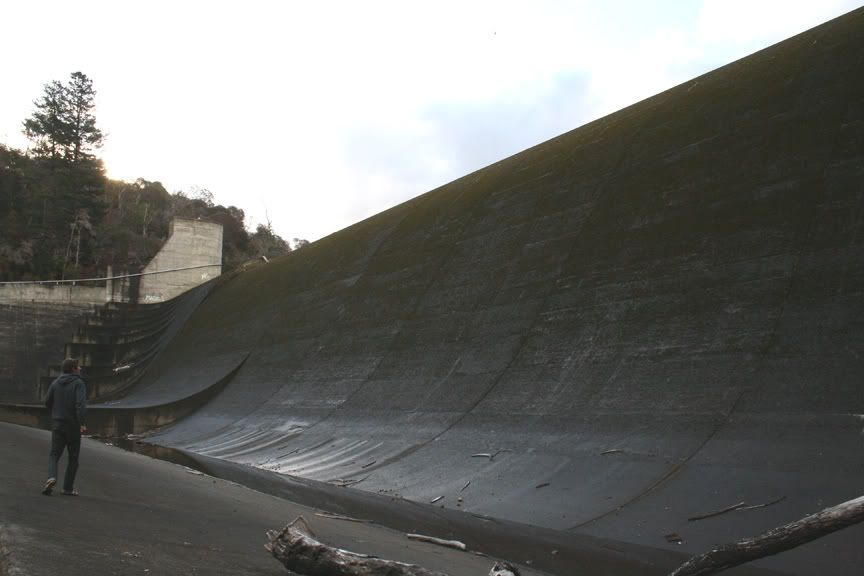 When it really rains hard the cascading water over the lip of the dam looks amazing. Fortunately not much rain here recently so its dry as a bone.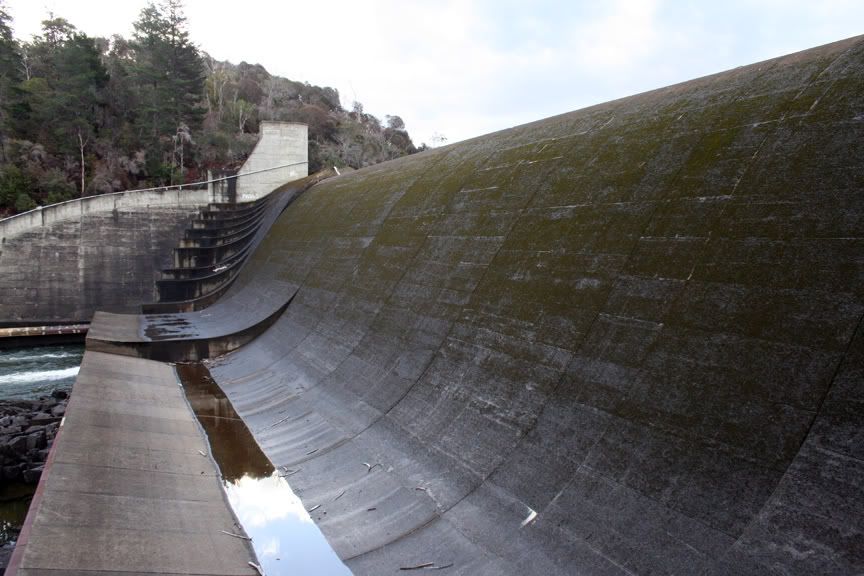 The walk around the back of the dam lead us through some really cool dark mossy areas. The phot hardly shows the gloom. Its almost rainforest-like.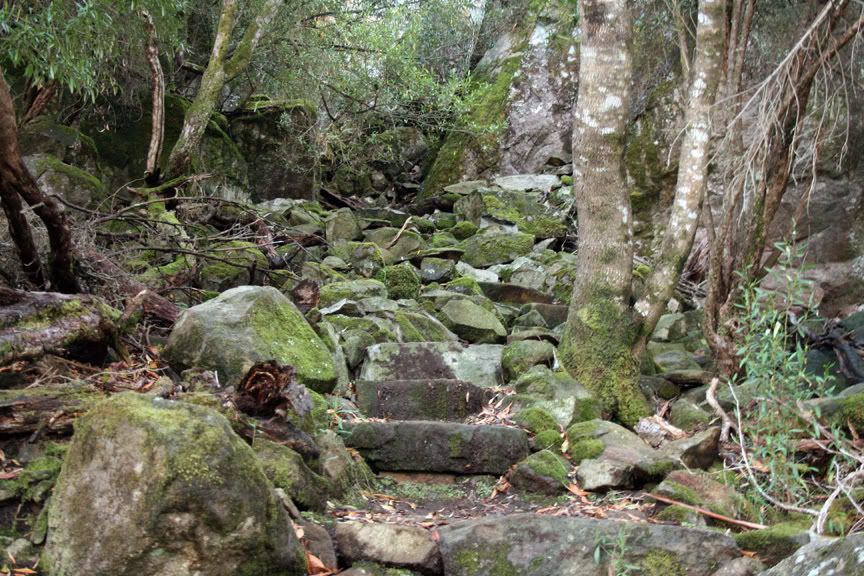 Looking at the dam from across the water. If you look closely you can just see the Kombi.