Off to the Symphony under the stars we went, and as typical Tasmania, it pissed down with rain before and left everything wet and cold. So we huddled under the umbrella and watch as the relatively dry symphony played some tunes.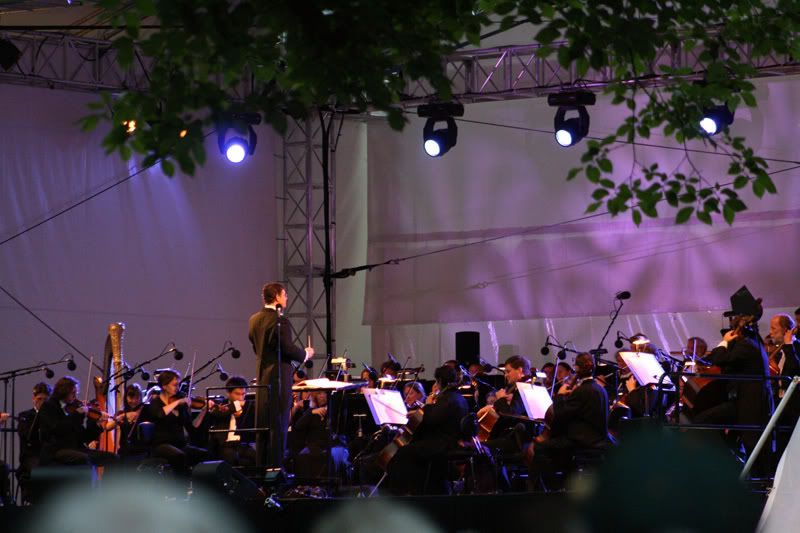 The soloist is a bloke named Jun Il Sun (I think). I have to find out if its the cousin of my local chinese resteraunt owner.




They played some of the theme music from pirates of the Carribean and to fit the part the conducter became a very lively Jack Sparrow. Pretty cool part of the show really.