Here is a small sample of the several dozen banners I grabbed photo's of throughout today. Some were simply texta on cardboard and others were total works of art that must have taken the author ages to make...

Wilderness society's entry...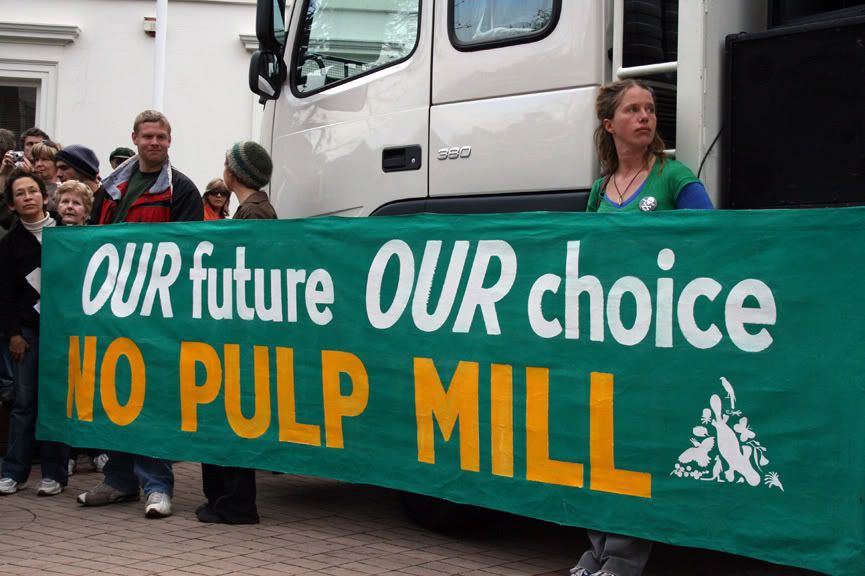 I really like this one, very clever and very strong...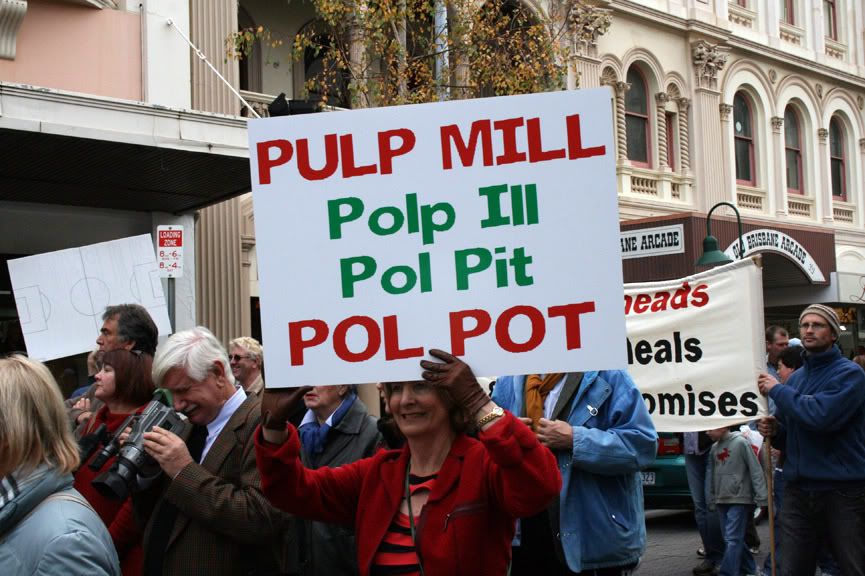 Ivan the woodchopper on the left with their entry...




Not quite Queensland's tourism slogan but accurate none the less...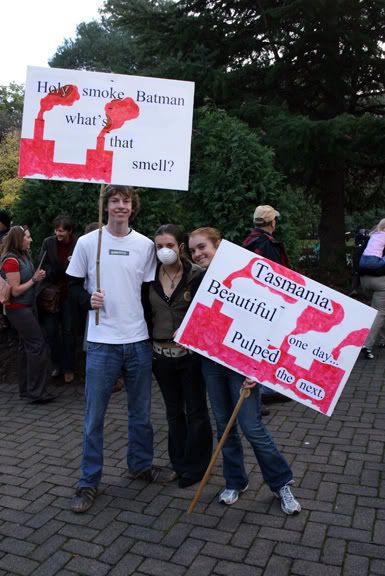 One for the communist party... Da?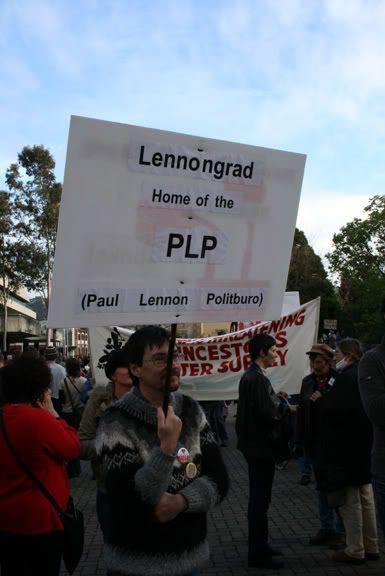 The photo doesn't really show it but this one was done really well...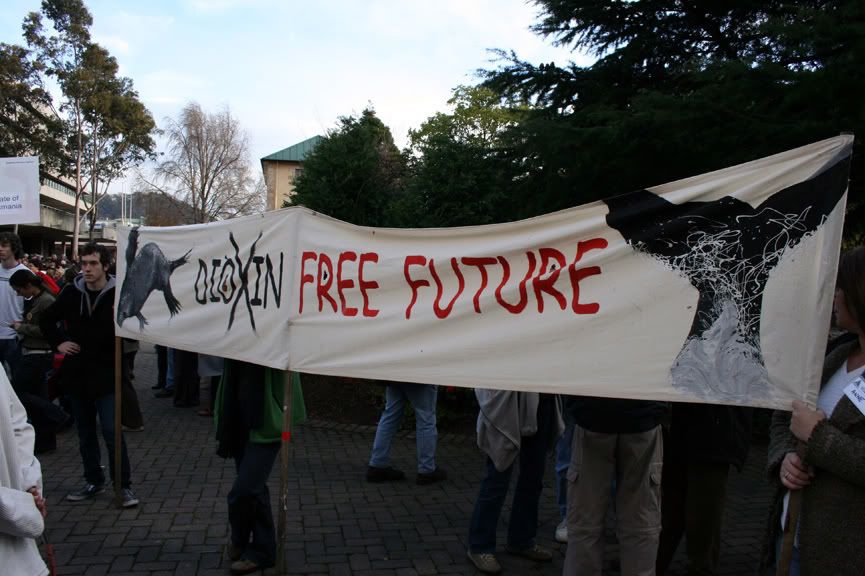 Kangaroo court??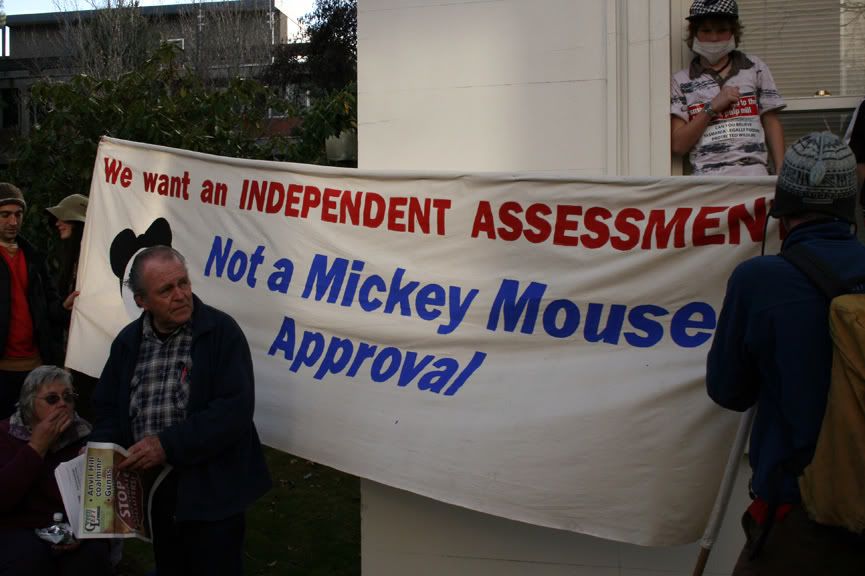 Even the crew at Wendy's was getting into it, just dont tell their boss...