Good 'ol Peter Cundall from Gardening Australia leading the charge against the timber industry. Good on him...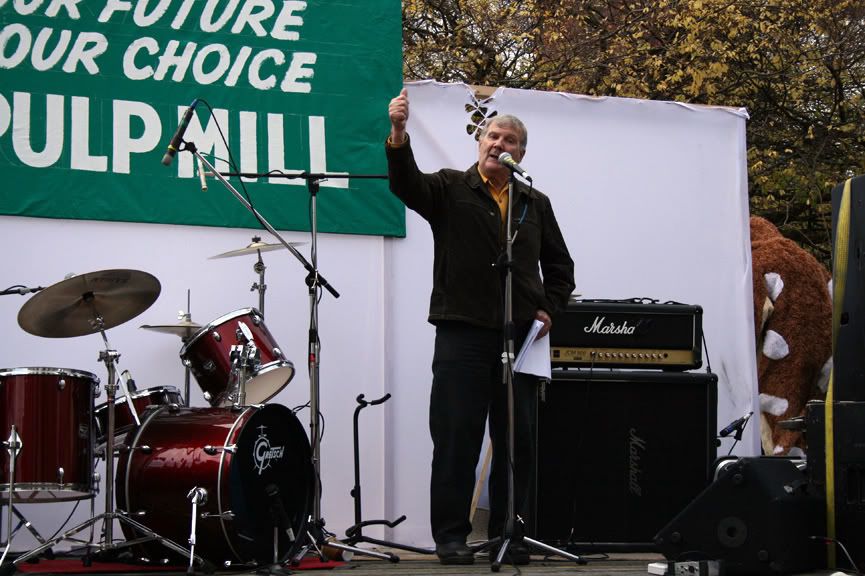 How this bloke rode a bike with a gas mask is beyond me...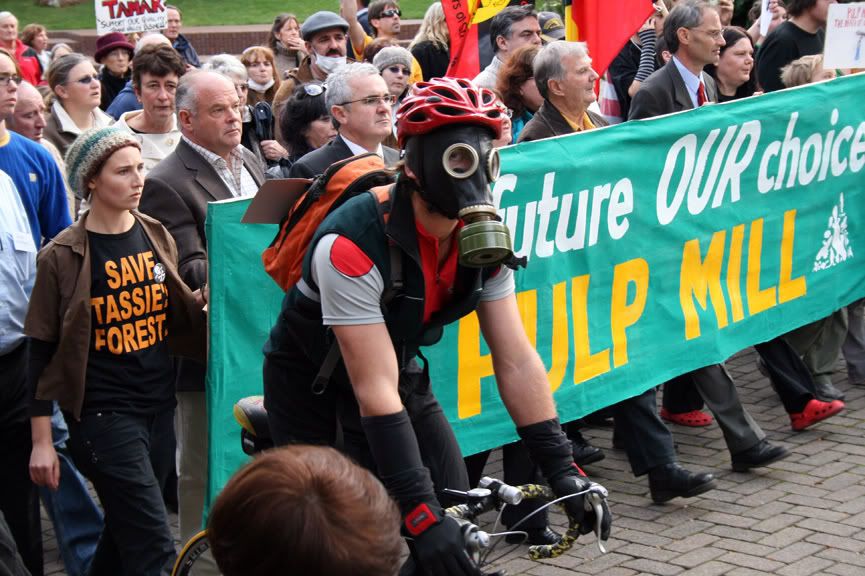 Even the local artwork was getting into the action...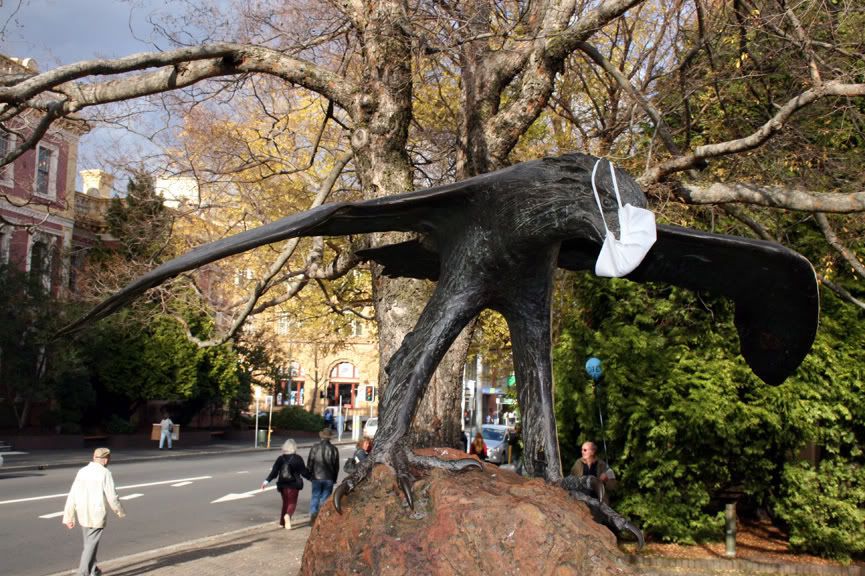 The Rally reaching council chambers...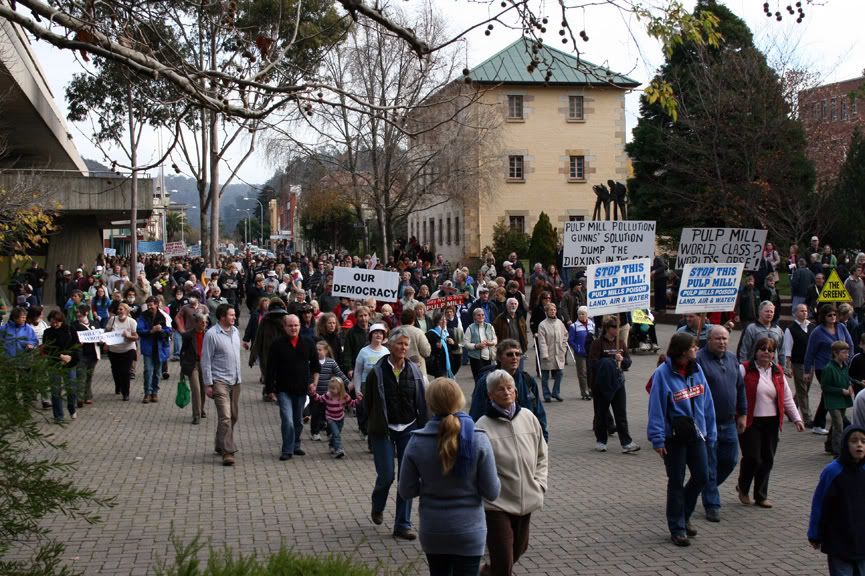 The War Drums...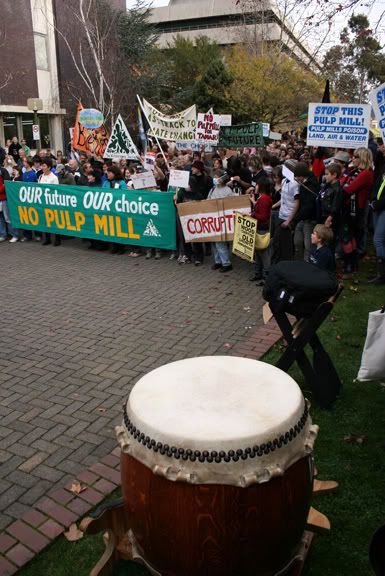 And the drummers... It sounded so cool and kept everyone pumped!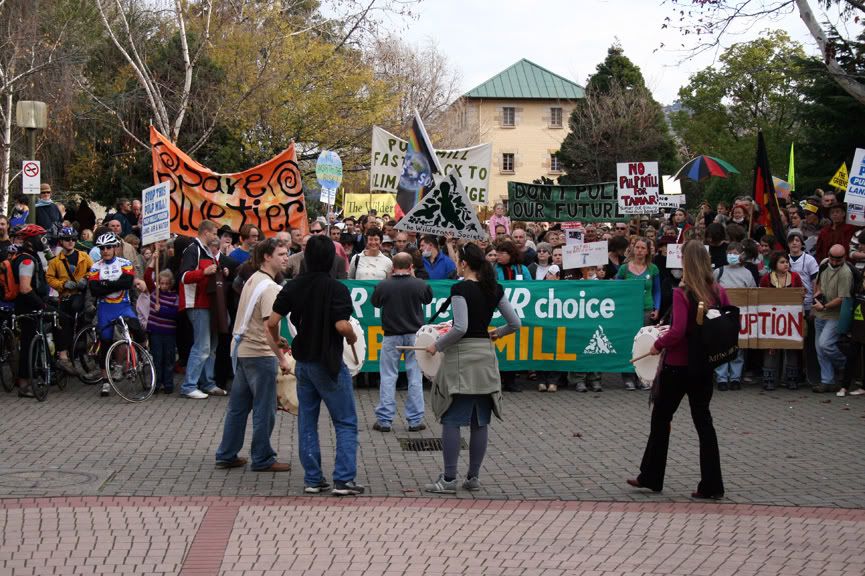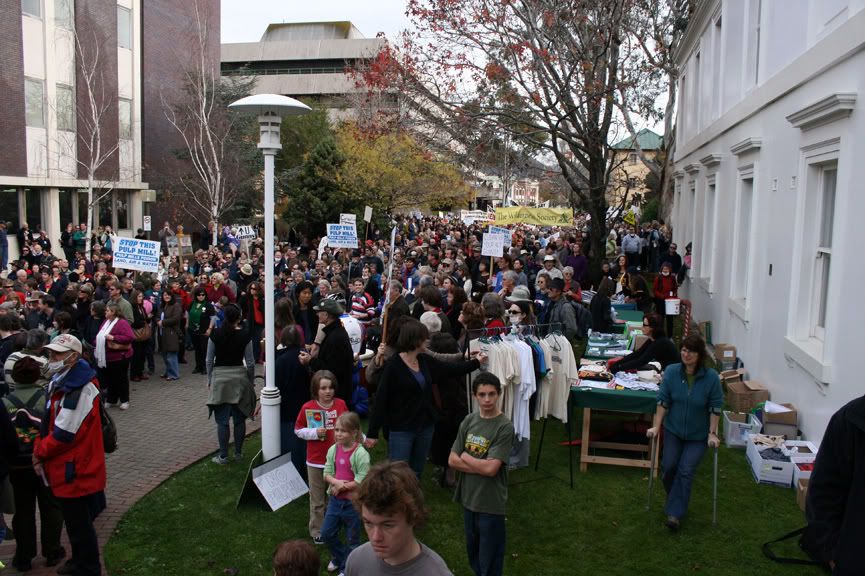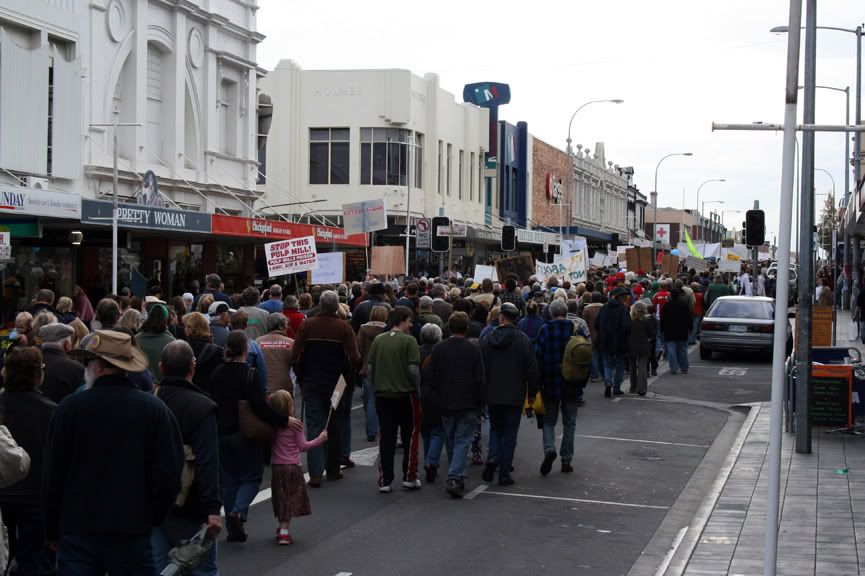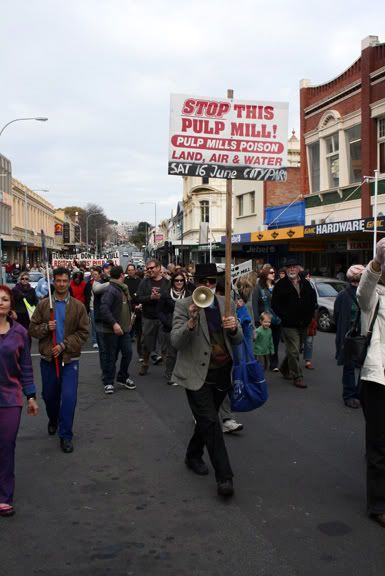 Nothing like the feeling of some political action in the morning...