Well, Phill, Benny, Ash and I headed of early this morning towards a threatening sky in the hope of climbing Mt Roland. At 1237 vertical metres (I think) it wasnt going to be as tall as Cradle but rumour has it the view is even better from the top as you can see the coast and Devenport and so on.

I was really keen to try this out and I had been watching the weather closely the few days before hand. Those in the loop will know that there has been so much rain over the last month, coincidently starting the day I joined as a member in the local golf club. In fact the month just gone has been the wettest May in the recorded history of Launceston. Uggh!

Here we are after a few kilometres into the trail. Written in pencil on the track to the north of the 'you are here' sign was scrawled 'very difficult' so we decided to bail and head up the so called 'easy' route. Easy my arse!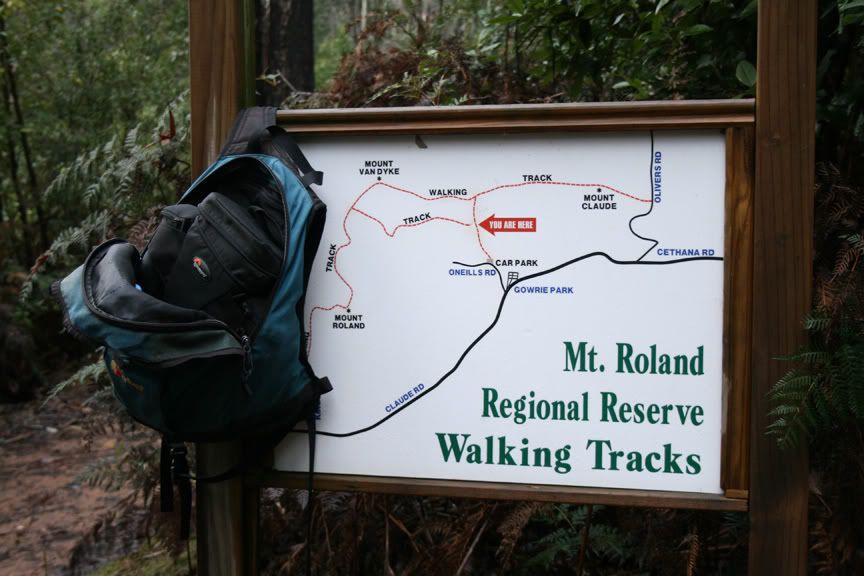 Some friendly sustenance for the trip up the hill. Some of these looked downright deadly with all different sorts of colours even metallic looking ones. Others just looked, well, 'magical'?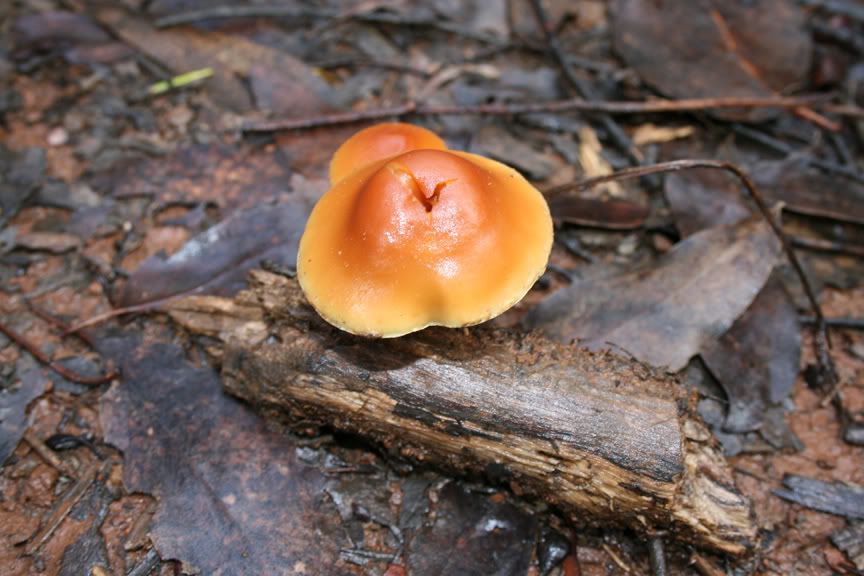 Another crazy natural contraption. If anyone wants to buy me a 100mm Canon Macro lens i'd gladly accept as I really want to get into some close up photography.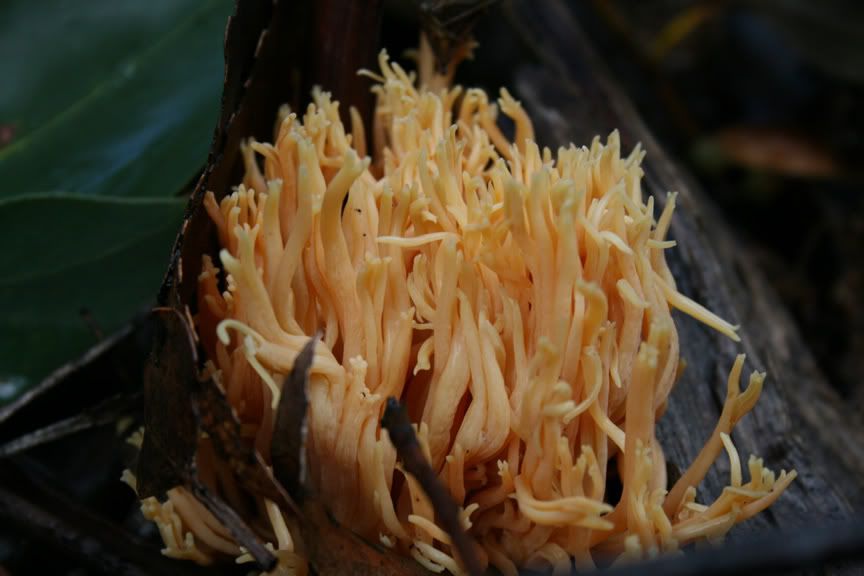 This tree was huge, I should have put someone next to it so as to get an idea of the scale.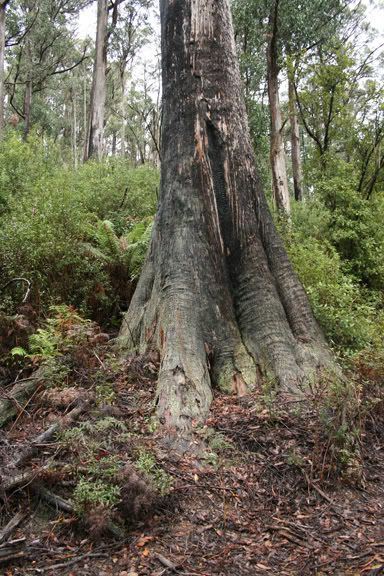 Get out of the way Benny!!!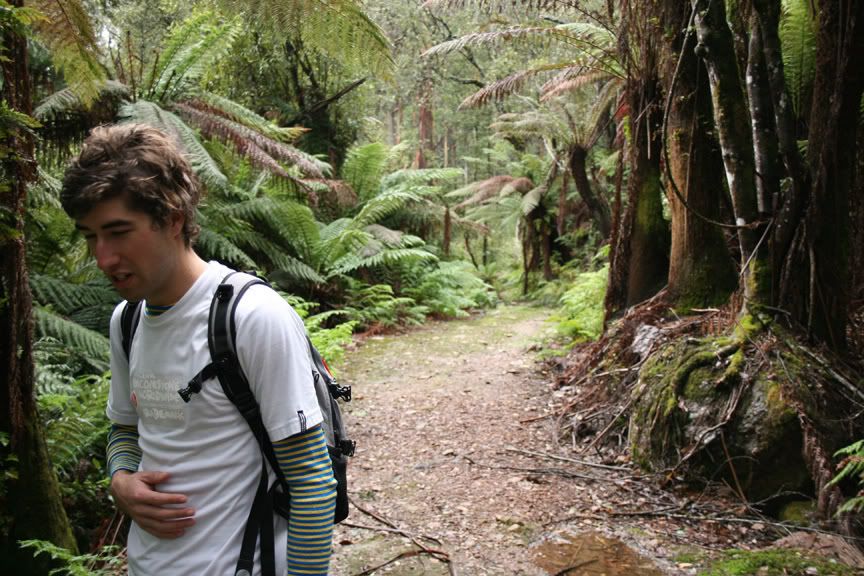 Ahh Much better, beautiful rainforesty sort of trail. So so green...