Whats a good way to relax after spending the entire day being what could only be called "screwed over' by a stupid little man and his stupid little ego!

Anyway after belting a bucket or two of golf balls at the driving range for "stress relief"...

So here is my new Asus 22inch widescreen monitor hooked up in parallel next to my old monitor. For those with little computer knowledge, both monitors are running off the same computer opening the door for a new level of multi tasking. meaning two or three programs can be run at once with all the windows visible at the same time.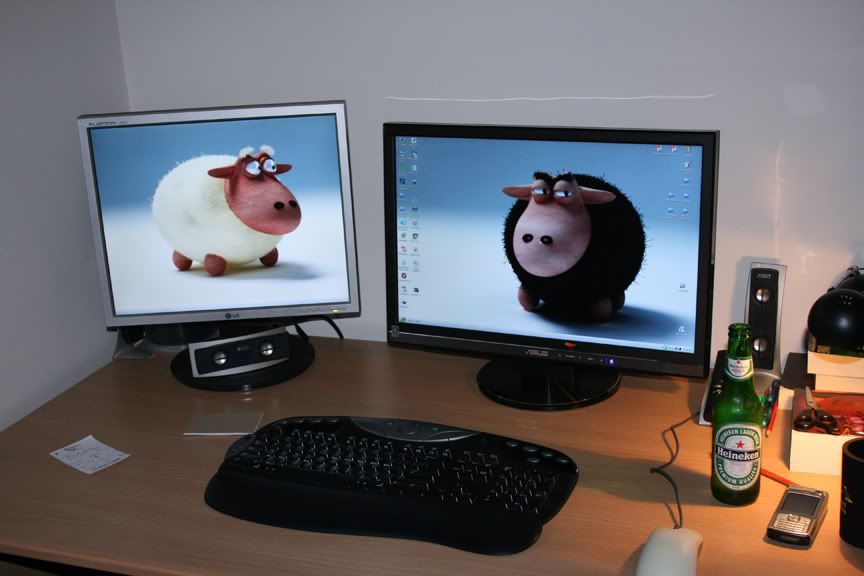 Hope you like the wallpaper :)

Anyway back to getting myself shitfaced and forgetting about today...