Bugger! That hairline crack finally turned into something a bit more drastic today.

The pictures will tell the story better than I ever will, needless to say the noises coming out of this club before and after it happened were getting a little strange. Still hit the ball quite nice even with this little scratch.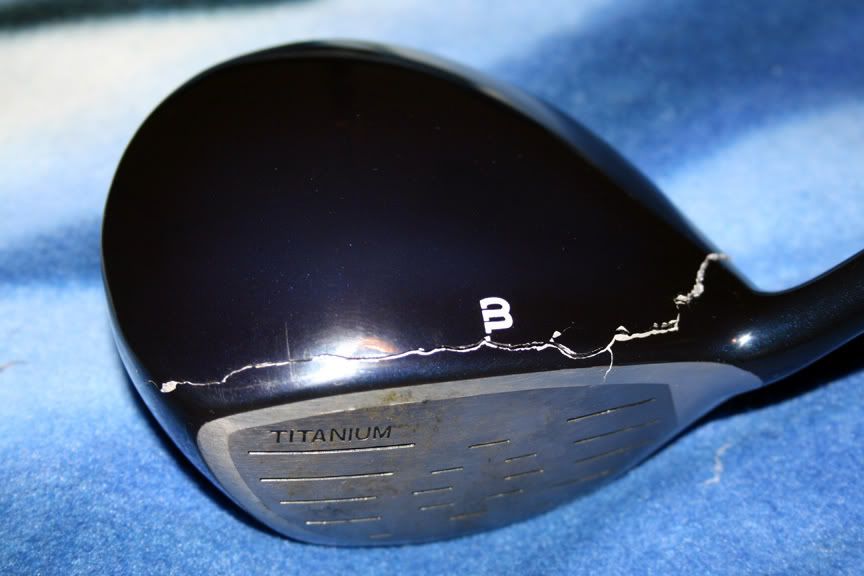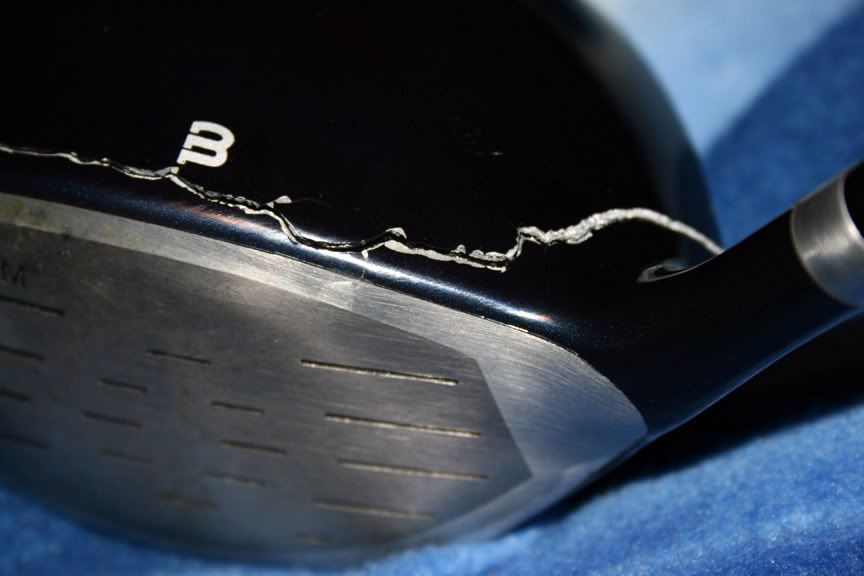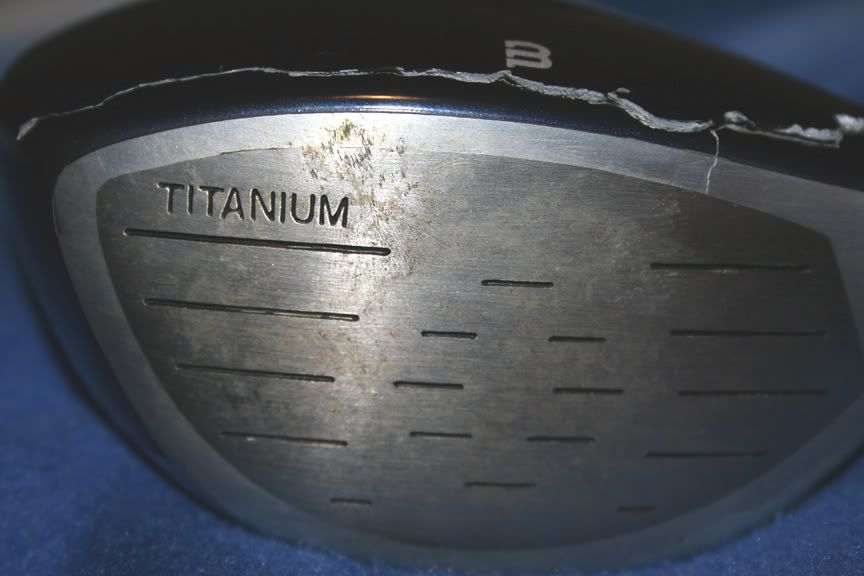 I wonder if it'll polish out?