After picking up the roof racks and tying them down (sort of) we headed south to Coles Bay via Friendly Beach (see part 1). We pulled into the campground at Freycinet National Park and had on record the crappest, most expensive, most pathetic fish and chips that had the flavour of belly button lint. If you ever go to Freycinet, word of advice, get the pizza (it cant possibly be any worse).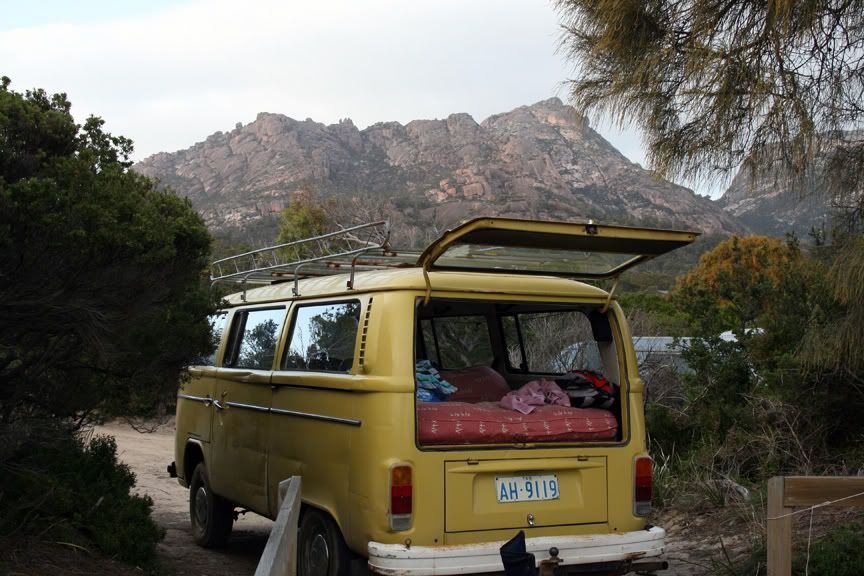 After dinner we all headed down to the beach, esky in hand to enjoy a few quiet sherberts on the beach.

Here's Coles Bay turning it on after sundown.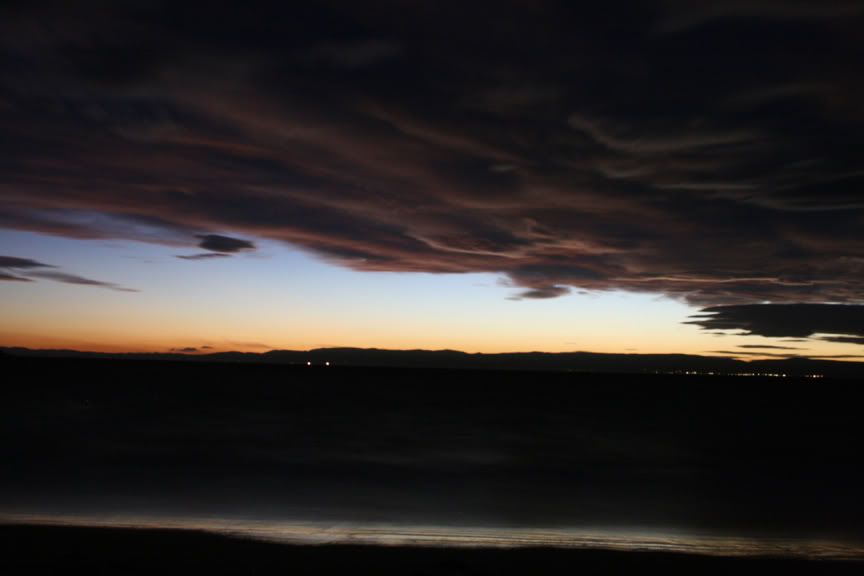 Super Smackdown with the flash...

1) "Here take a photo of this"... he says...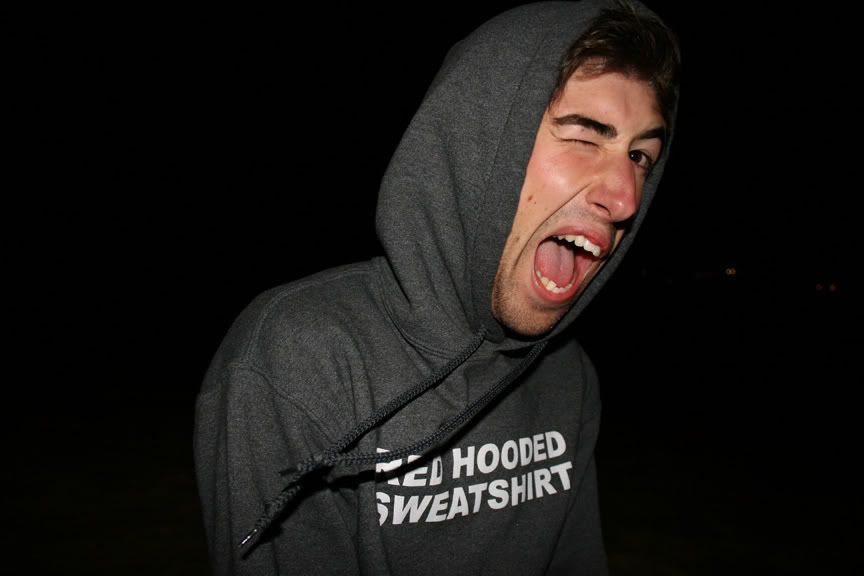 2) "Ouch ok! stop it! Thats too bloody bright!!!"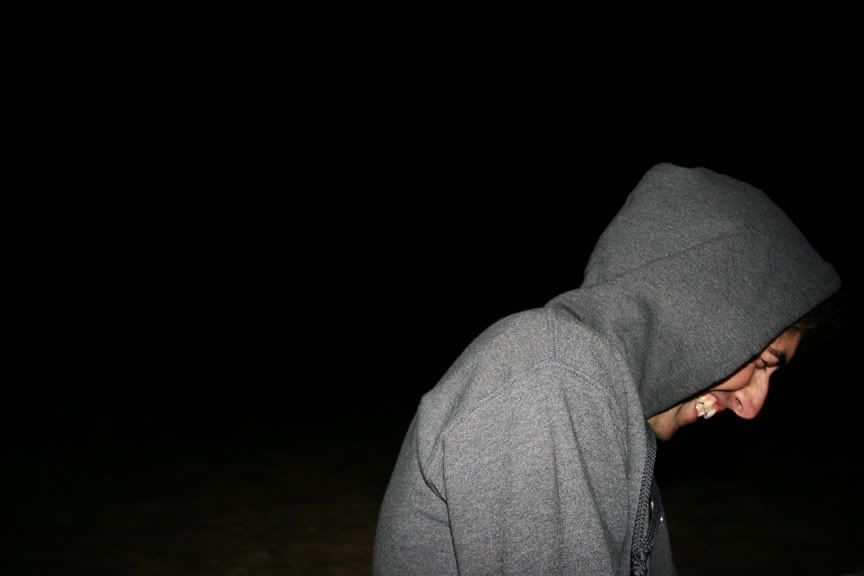 3) "Aarrgghh make it stop, it burns!!!"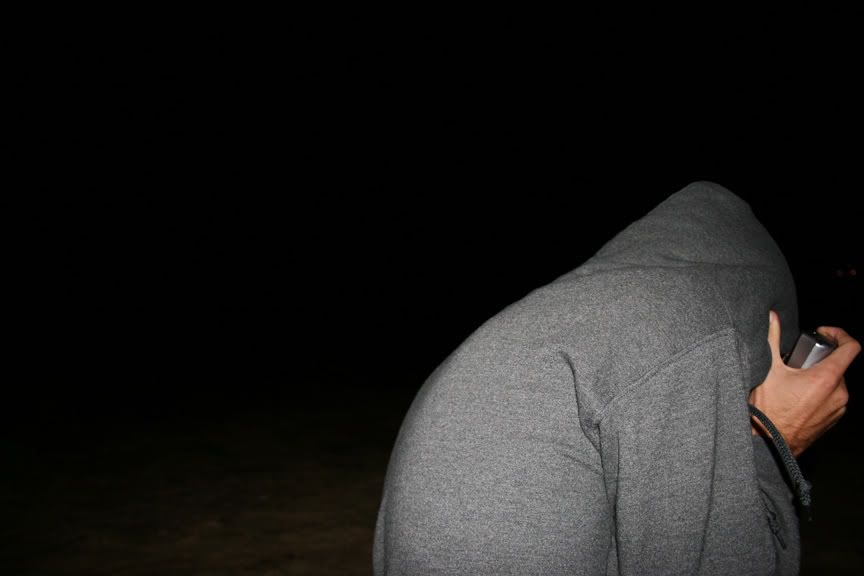 More crazy wildlife...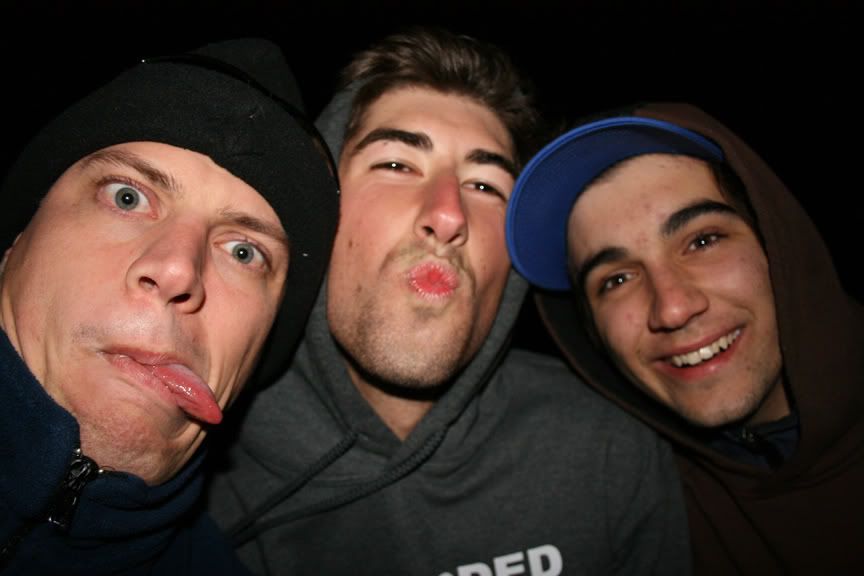 Drink, *cough* drink *cough* "I'll get there!"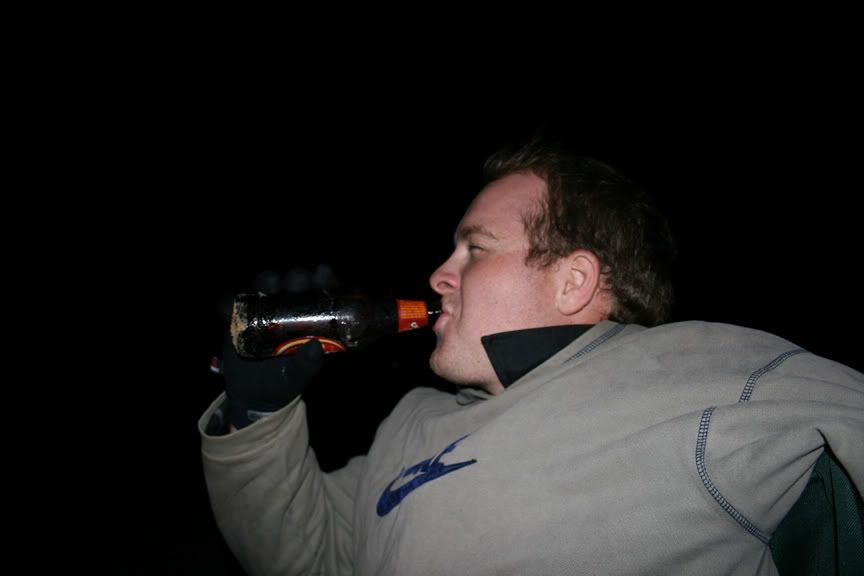 Larrakins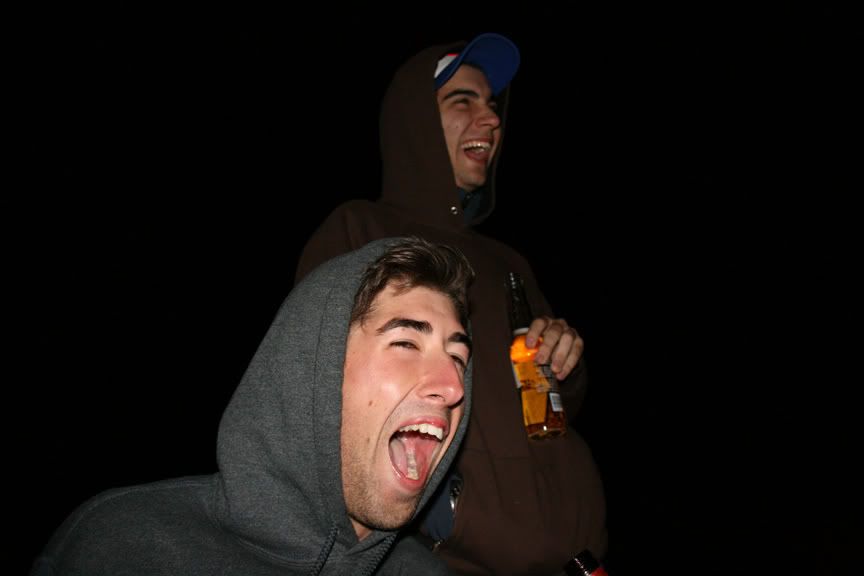 Benny's 'Shangri-La' after a catastrophic structural failure, he still slept in it. There goes his Kombi cherry...