Step 2 in Hobart, apart from brekky which went down like a bag of nails, was to head out into the Derwent river aboard the replica of the Lady Nelson. A small vessel which played a vital part in the growth of Australia as a colony.

A short spiel to keep you all informed:

"LADY NELSON, the name of a 60-ton brig which for 25 years had an important part in the early history of Australia. Built at Deptford, England, in 1799, she had a centre-board keel invented by Captain Schank, and as she made her way down the Thames, sailors on vessels on the river ironically christened her "His Majesty's Tinder box". "

Looking back at a slightly more modern vessel.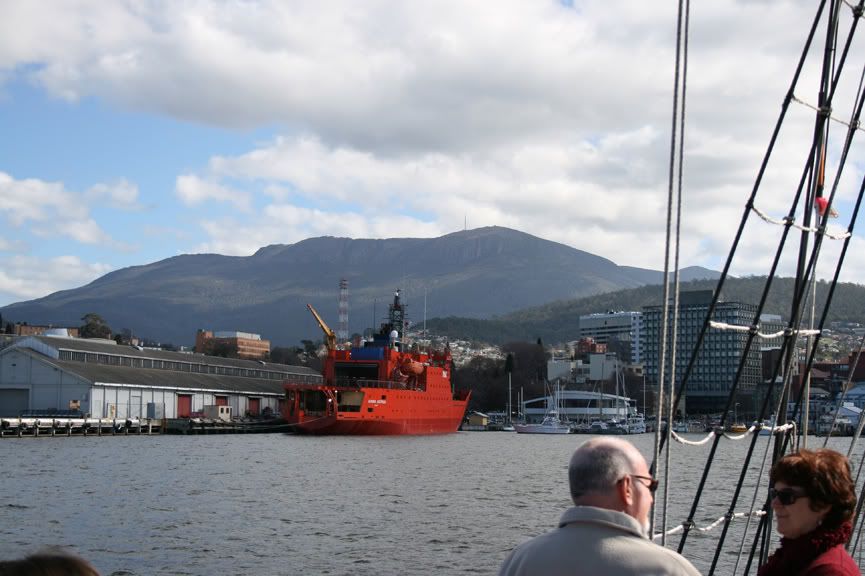 After motoring upwind down the river, we turned around and unfurled the sails for a gentle wander down the river. With a stiff breeze and only half the sails used, we still managed a reasonable speed. The voyage to Australia from England would take 8 months.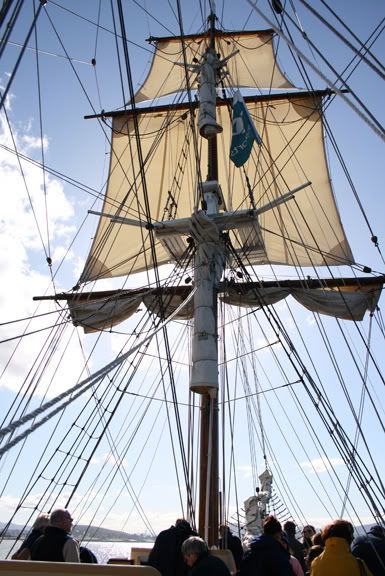 More sails...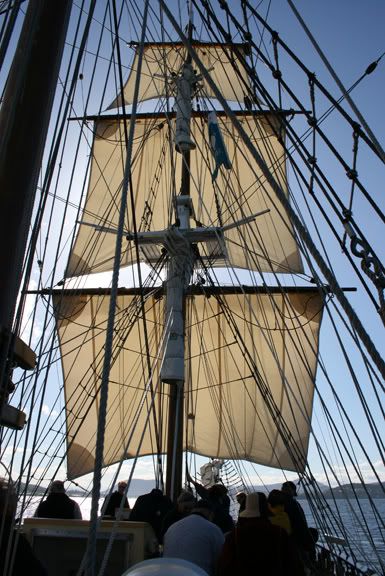 Heading down the Derwent towards the bridge...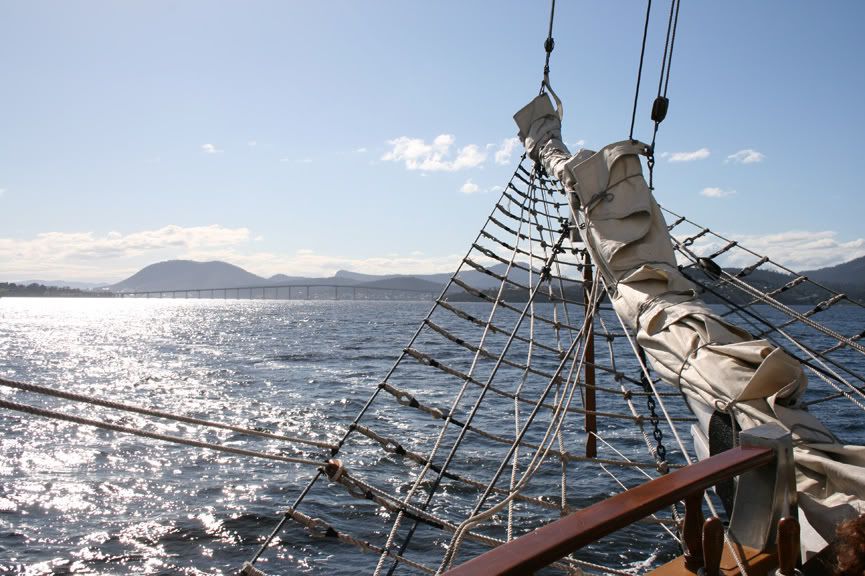 The ships bell... (duh!)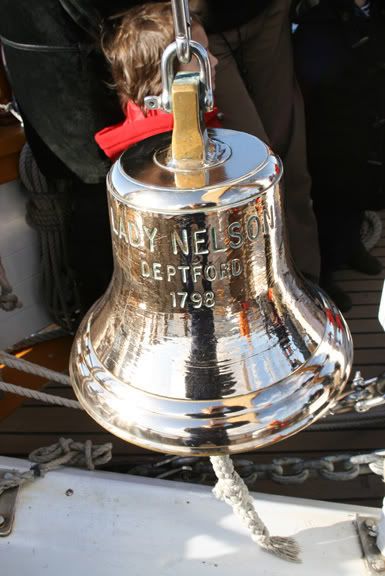 And wheel (duh x 2)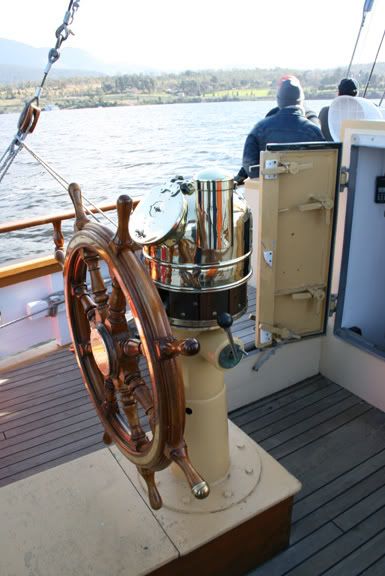 Passing under the bridge with the gang...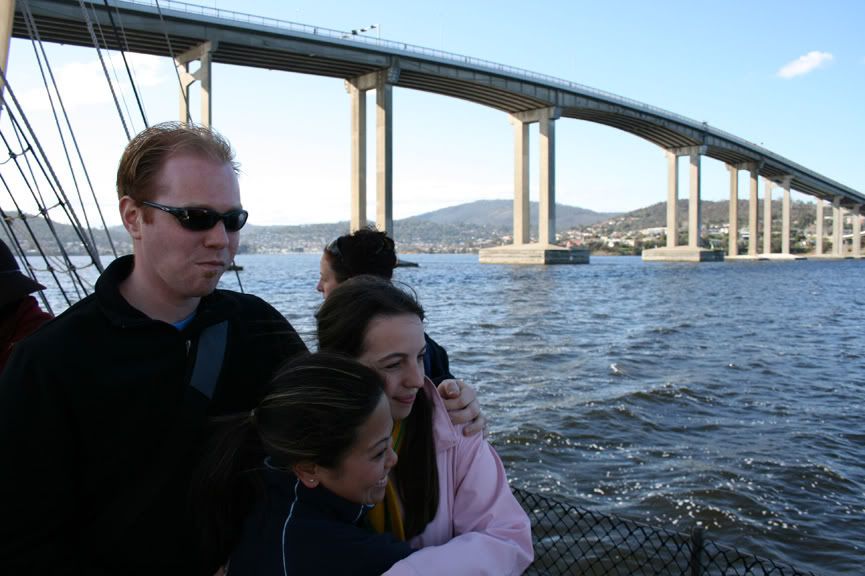 More bridge of course...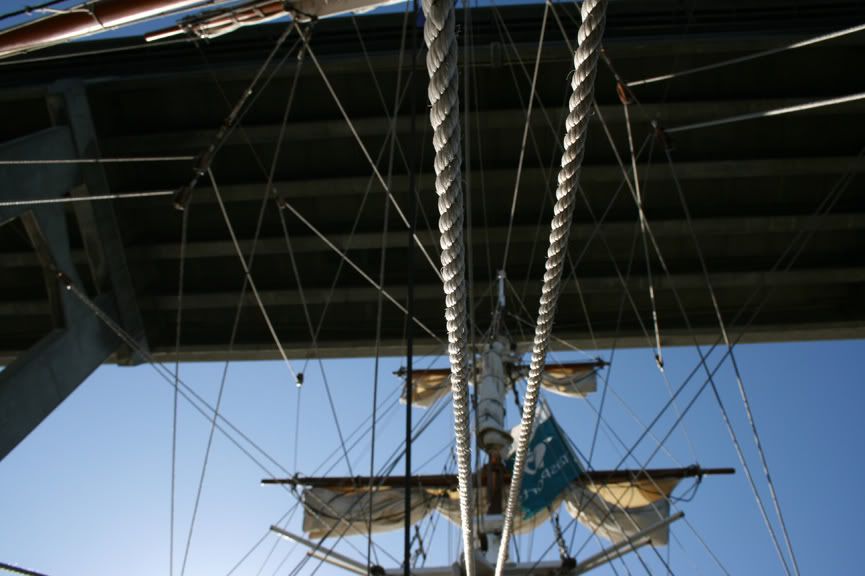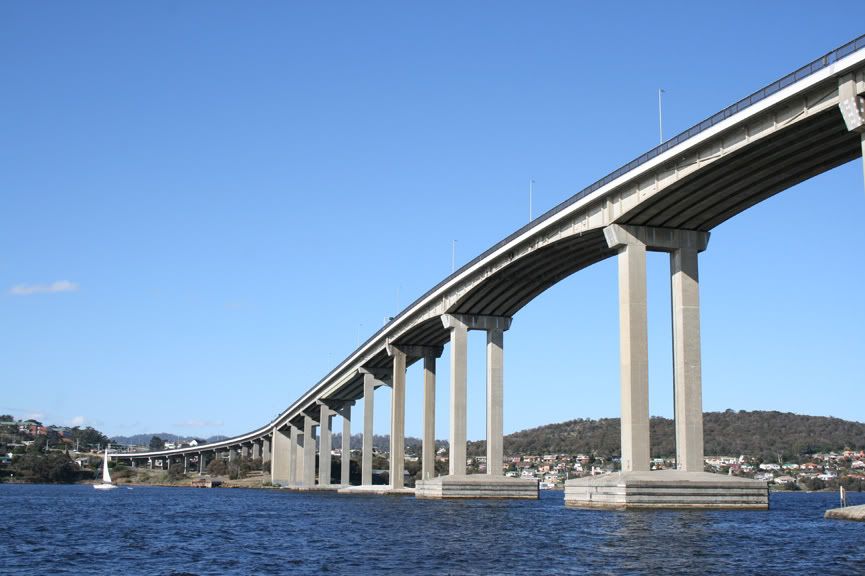 Once we headed back up the river we had to furl the sails and motor back to port. Here is the crew clambering up the rigging to stow the sails properly...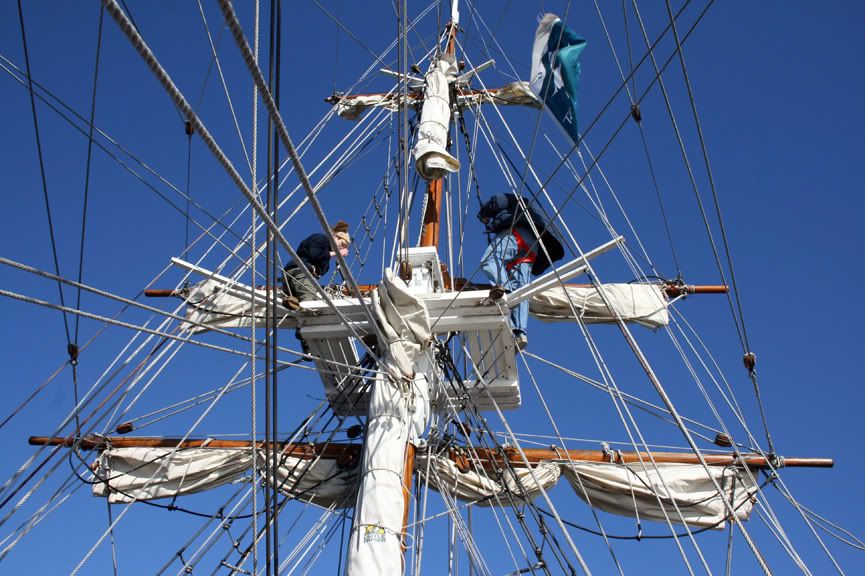 You can join up and sail this boat yourself as a trainee. Go to http://www.ladynelson.org.au/corframe.htm