On Saturady we headed out to Cradle Mountain to show Breyley who needed to see it before she left. The weather was perfect, low winds no rain sun beeming down, perfect. Until we got to Cradle where the wind picked up and it dumped down with rain.

The (I forgot its name) Dam, I was hoping it would be spilling after all the recent downpours. Oh well...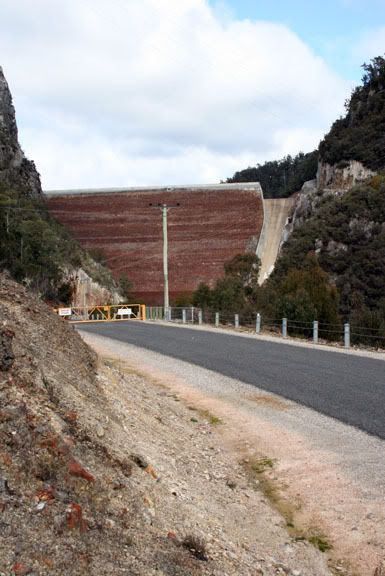 Cool Rock wall here, I'd had too much caffeine so my hands were shaking too much to get a decent photo. The colours were cool, providing a bouder didn't decide to come down and give you a closer look...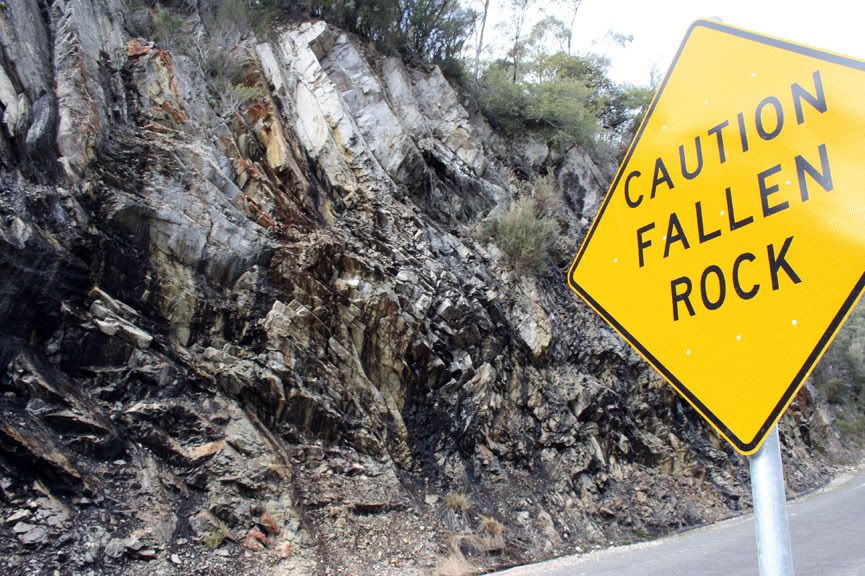 Lazy tourists in the car with the heating while I slave away capturing the moment :)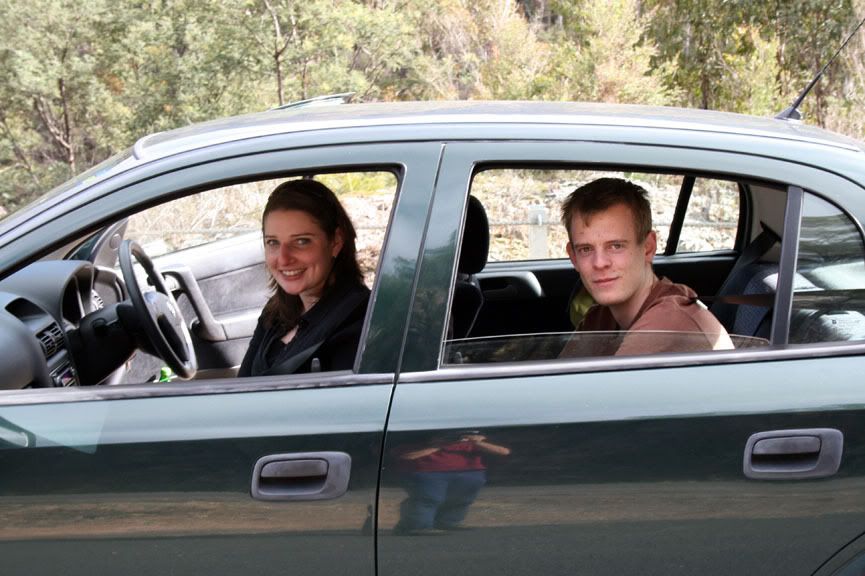 Double rainbows were the order of the day at Cradle. A lot of them were below us as we climbed too. I can tell you that someone was lying about the pots of gold. Bastards...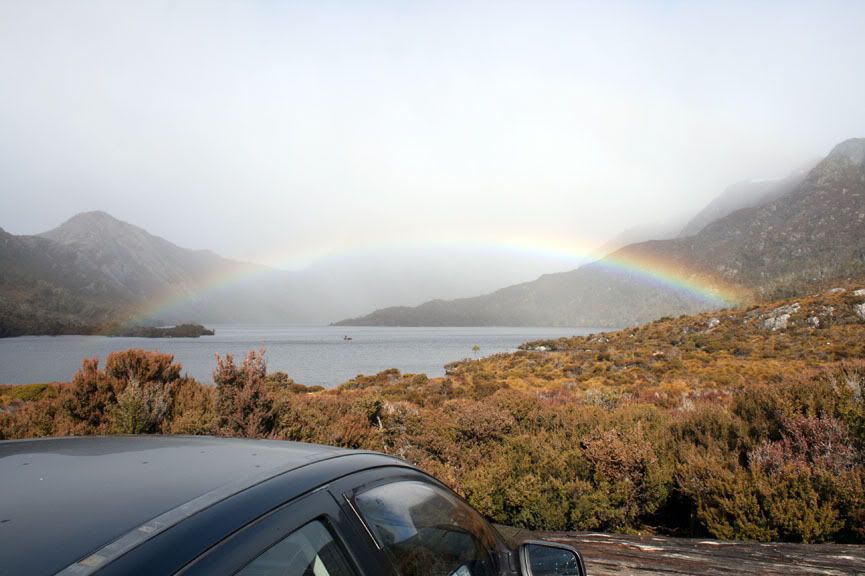 A fair few of these around the place looking for scraps of food. I can only presume some people are dumb enough to feed them. They weren't getting any of our pizza shapes.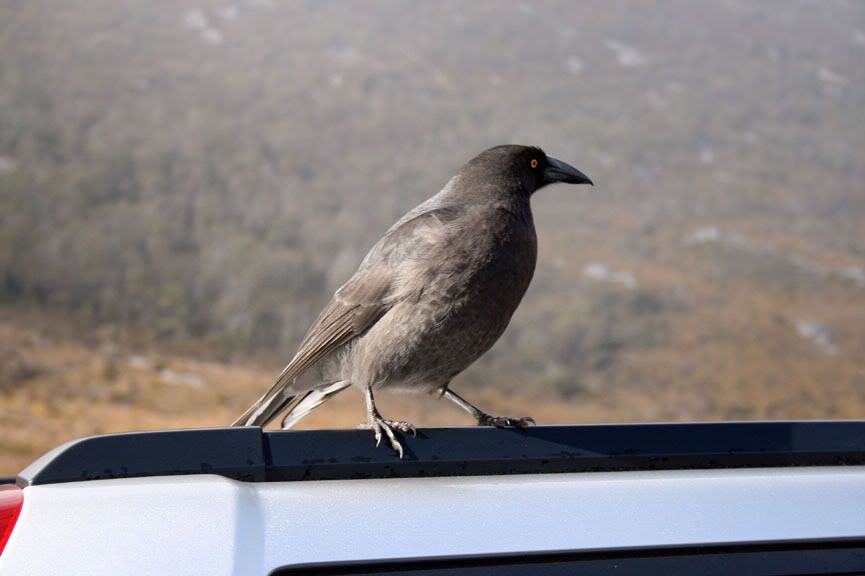 The usual suspects near the summit of Marions. It was raining too heavily to get any more pictures as I didn't want to bring the camera out to get wet. There was enough snow for a few snowballs though :)