Well Megs flew in on Friday to Hobart and the next morning we drove out towards Port Arthur. At $50 to enter we just went for a walk around and got some piccies. If anyone from Tassie parks and wildlife is reading this, your ripping us off. I wonder what happens to people who want to go to see the memorial?

Port Arthut from the free section...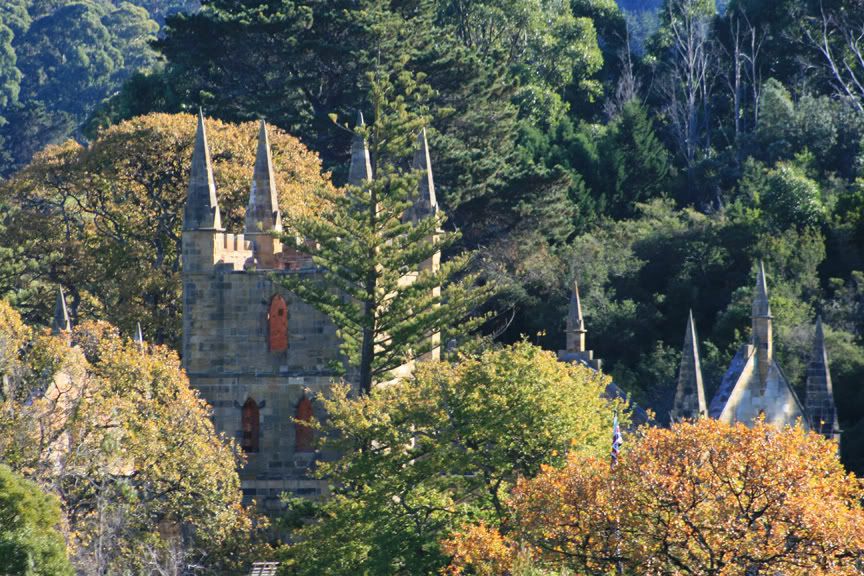 Worked out all right, got the little sucker after all that...




Devils kitchen, way more impressive in real life. You can barely fit it all in...